ANOTHER "SICK" MURAL HAS POPPED UP AT CAPT HIRAMS RESORT
Nick Fisher, also known as "Sick Fisher" is an artist from Sebastian, Florida who travels all over the United States painting murals, sculptures, and sometimes entire buildings. He just finished painting a mural here at Capt Hirams Resort right outside the Adventure Center and near the entrance to the Sandbar Beach Club. While he was here, we got to sit down and chat with him about his career, travels, and influences.
To learn more about Sick Fisher Art check out his website http://www.sickfisherart.com/ and follow him on Instagram: @sickfisher
Where did you draw inspiration for the Capt Hiram's project?
Nothing was specifically planned but I knew I wanted to stick on brand for Capt Hiram's which includes the colors that I picked, incorporating the wood elements, and adding the playful images. Within that there are tried and true motifs that I incorporate in multiple projects.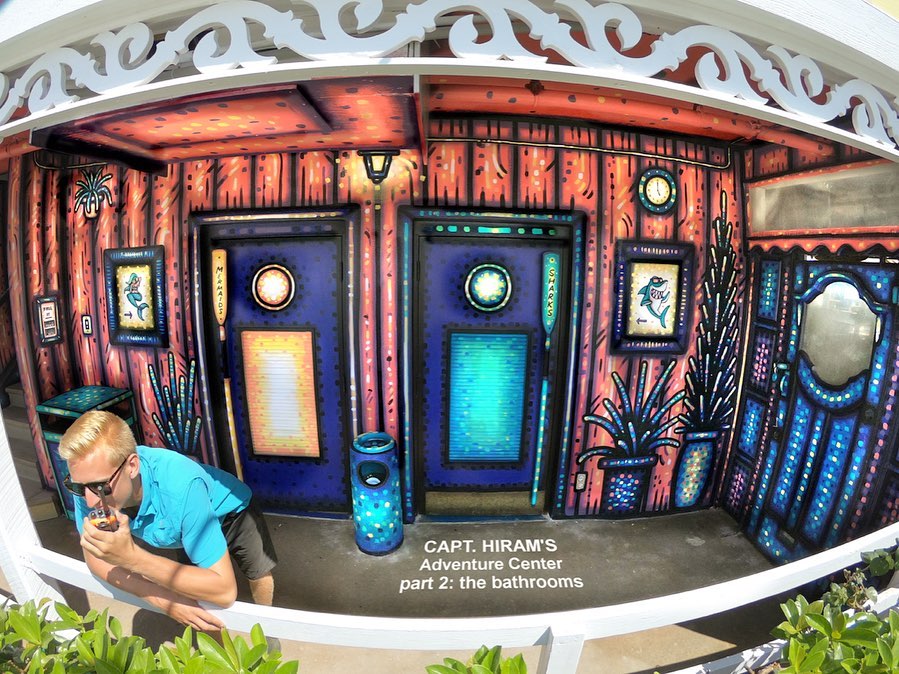 Besides paintings and murals what other creative outlets do you enjoy?
I am a musician. I play guitar, bass, and drums. I was in a band with my good friends in Chicago called Human Errors. We were sort of a stripped-down rock band mixed with a little bit of punk. Unfortunately, when I moved to Los Angeles, I had to put it on pause due to the distance.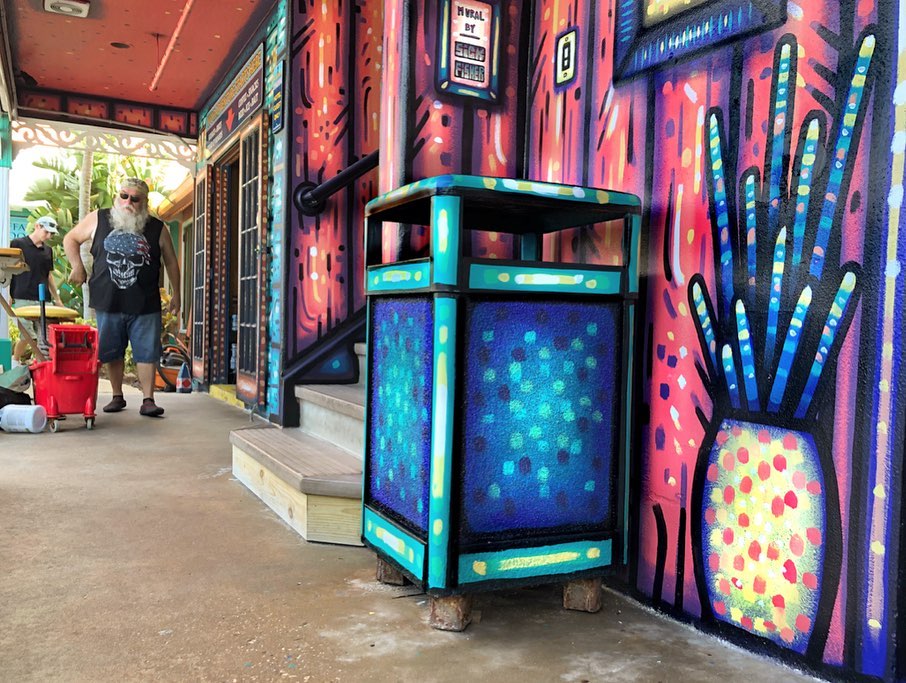 How did your artistic journey start?
I suppose it started when I was a kid… I always liked to doodle and I was really into cartoons. When you're interested in something as kid you try to emulate it, so I watched the cartoons and tried to draw them myself. Plus, my father was always sketching and entertained us with his drawings. Between watching my father and my love of cartoons, I was really pulled towards the arts.
I feel children tend to gravitate toward what they're naturally good at and I noticed in school that I had a knack for drawing the way that others had a knack for sports so I just went with it and it became something I was comfortable with.
The official art didn't start until college. I studied studio art at Florida State College and halfway through the program realized this is something I should really pursue. At FSU I was given the resources, time, space, and freedom to do what I wanted with my art and I got a chance to really hone my craft.
Everything that has happened to me has influenced my work. I was raised here in Sebastian. The size of this town, the proximity to water, and the distance from major cities influenced me in a way. It still feels like where I grew up and while other small towns change immensely over the years Sebastian has had a steady and natural growth.