IT'S FLORIDA
WITH A BAHAMIAN BEAT
Vacationing should be the most relaxing thing you ever do. After all, what more do you need than a cold beer (or perfectly poured scotch), fresh-caught seafood, warm sand, palm trees, and a tropical breeze? Add in a collection of 86 guest rooms and suites with views of the river, live music, riverboat tours, and a full-service marina, and you'll have Capt Hirams Resort, one of Florida's most beloved destinations.
A NOD TO OUR HISTORY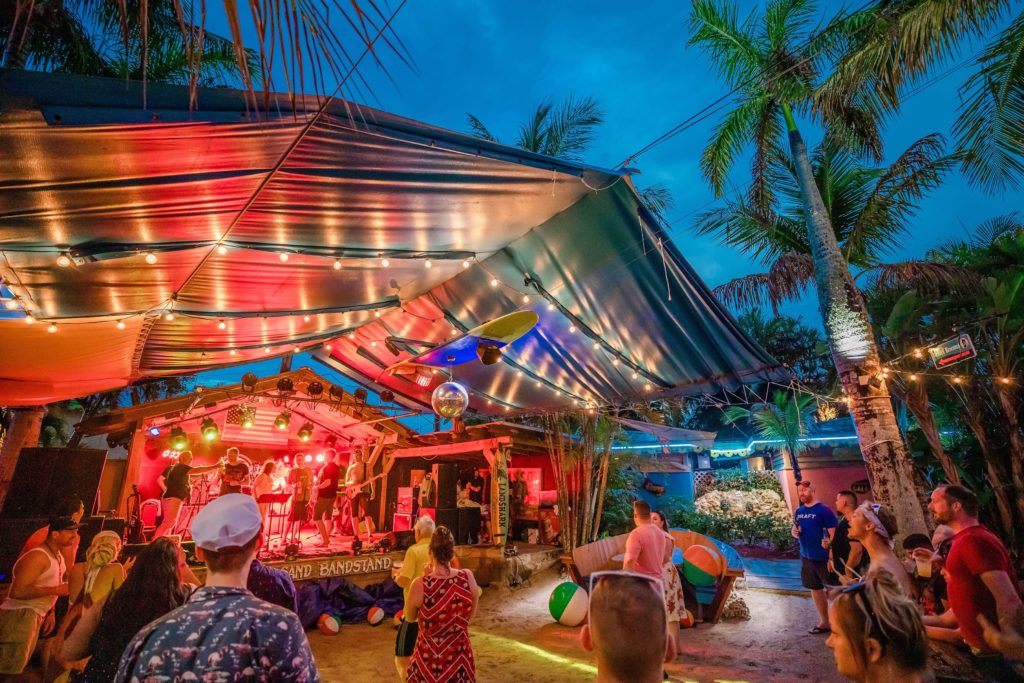 Honoring the memory of Sergeant Hiram Collins
Our name is in honor of the memory of Sergeant Hiram Collins, who was the great uncle of our founder, Tom Collins. Sergeant Hiram Collins was a brave World War II soldier who was killed at Normandy Beach. He loved the sea and so will always be known as The Captain at our resort.
RESORT HISTORY
Our founder, Tom Collins, came from Maryland to visit family in the early 80's. The charm of our small-town fishing village and friendly community convinced him to stay. Capt. Hiram's Resort got its start in 1986 when Tom purchased The River Raw Bar on Sebastian's waterfront.
Since then, Capt. Hiram's has grown from a small marina and raw bar to the area's largest waterfront resort and restaurant. The River Raw Bar re-opened in 1987 with just 28 seats and has expanded continuously over the years, now accommodating more than 500 guests. Still owned by the Collins family, the resort has grown over the years hand in hand with the Sebastian community. We remain very proud of our ongoing relationships with the many local organizations and businesses in the area.
In the mid 1990s, the Sandbar was added and that casual part of the operation has continuously expanded, most recently with the addition of the Coral Bar, Scoops, Bimini Beach and the Grand Sand Bandstand. The marina has also evolved over the years, growing from a facility with 14 boat slips to today's full service marina, with 60 slips, our ship's store and transient facilities for our boating guests.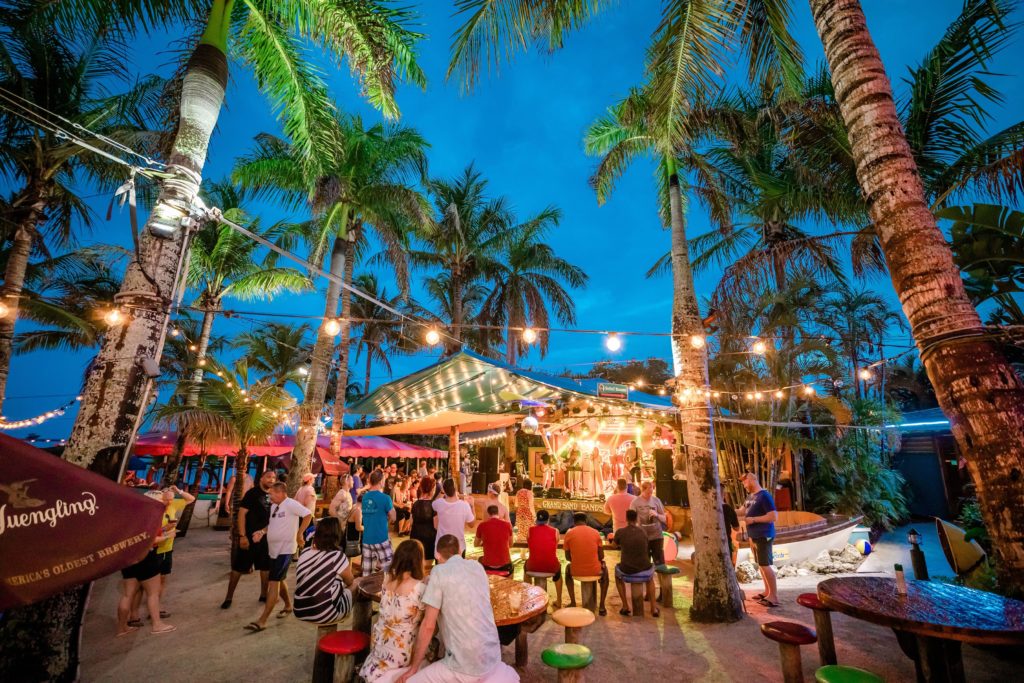 OUR HOTEL HAS A HISTORY TOO
Each hotel building on property is named after an island in the Bahamas. The entire Collins family, great lovers of the islands, paid tribute to the Bahamas by naming parts of the resort after their favorite Bahamian islands. Our main hotel building is called Grand Bahamas, which is the first Bahamian island the family visited. As we constructed more buildings and hotel accommodations, we added; Exuma Cay (Will Collins' favorite Island), Abaco Cay, and Rum Cay. Our Rum Cay rooms are the nicest rooms on property with incredible views, and Rum, after all, was Tom Collins' favorite spirit.
We feel our resort is the closest you can be to the Bahamas without chartering a boat or buying a plane ticket.
Welcome to Bahamas, USA!