CHOOSING CAPT HIRAMS AS OUR WEDDING VENUE BY CASIE SHIMANSKY
Choosing a wedding venue isn't easy. In fact, the very moment the excitement of being newly engaged fades, the reality of having to plan a wedding hits. The venue is one of the first mountains to climb and book.
I thought we had it all planned out in our minds, but when it came time to actually develop a guest list, choose a date, and book the venue – we hesitated on what we thought had been the 'dream' for us. After being together for nearly five years – we had always said that a small, intimate wedding aboard a cruise ship was what we wanted.
After we were engaged, cruise ships were the first venues I researched, and I reached out to quite a few of the cruise lines to get information. We had our guest list pared down to 20 people, had a few dates in mind that worked best for us, and it seemed like this is where we'd get married.
But when it came time to pick a date and put a down payment on the dream, we stalled. In that moment, a large part of the hesitation was our guest list. The wedding package we wanted only included 20 people – and so those 20 people were essentially immediate family and a few very close friends. My heart ached at the idea of not including about 25 other close friends.
We took this as a moment to pause, as we were already deeply invested in our 2017 fundraising season for St. Baldrick's Brevard. We decided to not make any large wedding decisions until April. We hoped that would be enough time to decide what we really wanted for our wedding day.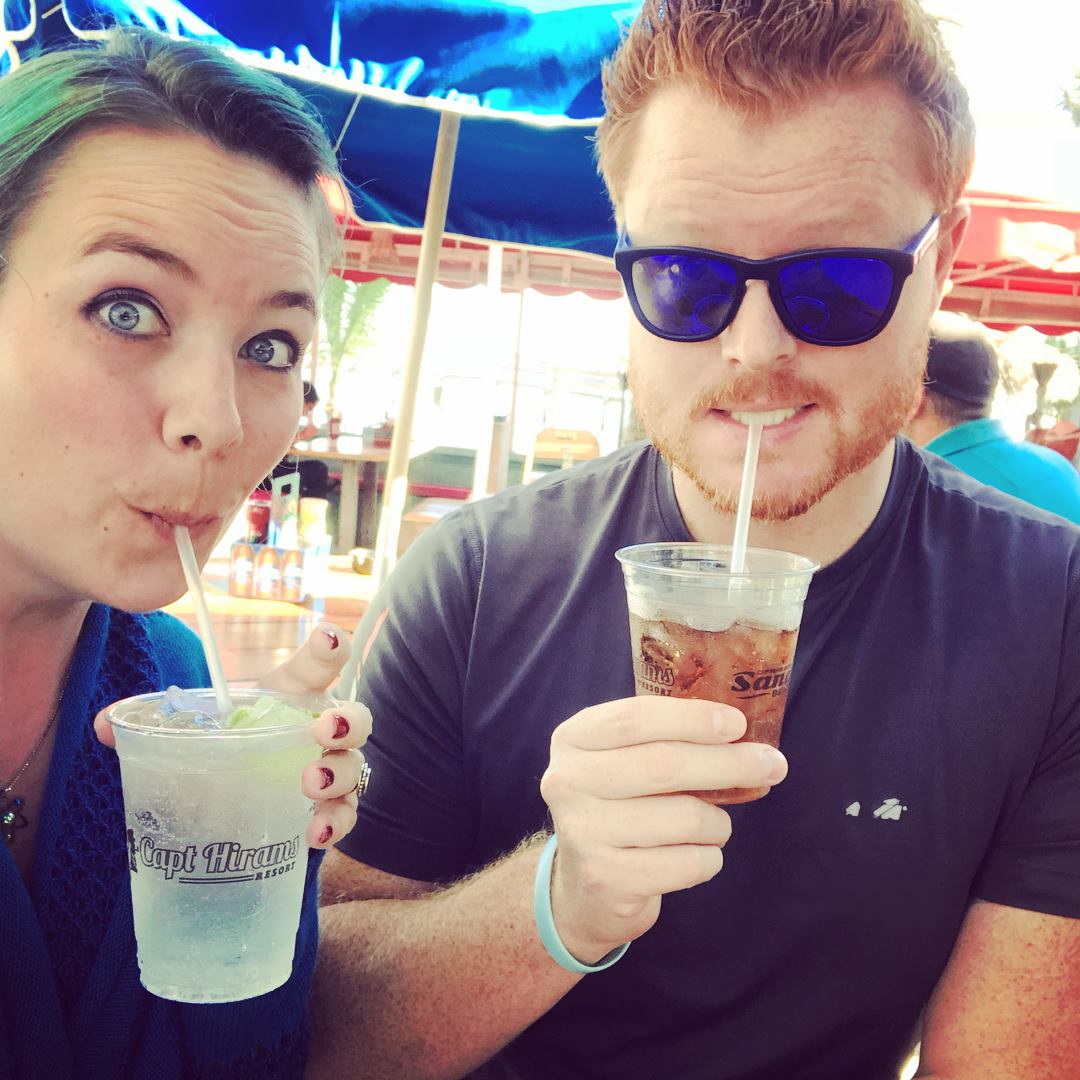 St. Baldrick's Brevard was an incredibly successful day for children's cancer research – and it was now well-known that Sean and I would be getting married within the year, and I'd be going bald in March 2018. The countdown was on, even though we were still without a date and venue.
On the very last weekend of March, we took a ride to experience our first St. Baldrick's event at Capt. Hirams Resort. The night before, I caught a glimpse of Capt Hirams Resort on a wedding website I was poking around – and filed that away to perhaps show Sean later.
As we parked the next day and walked over to the SandBar Beach Club, I couldn't help but mention it to him – something felt right, even from the parking lot.
Our first day at Capt Hirams Resort, before we could even finish our first drink along the Indian River, we knew, and we both felt it. This is where we were going to get married.
As the sun set on another incredible day of fundraising for the St. Baldrick's Foundation, I looked around the fire pit on Bimini Beach, where all our friends now sat – celebrating with drinks in hand – and imagined all our friends and family here. Capt Hirams Resort was perfect.
Two weeks later we'd take a trip back out to tour Capt Hirams Resort as a wedding venue and to make our official decision. Our wedding ceremony would be held on Bimini Beach at 4pm, a little ahead of sunset, and our reception would be held upstairs in the Tiffany Room (now remodeled!) overlooking the breathtaking scenes of the Indian River Lagoon. We'd be able to accommodate 50 guests all weekend long and the team at Capt Hirams Resort worked hard to make our day everything we dreamed of.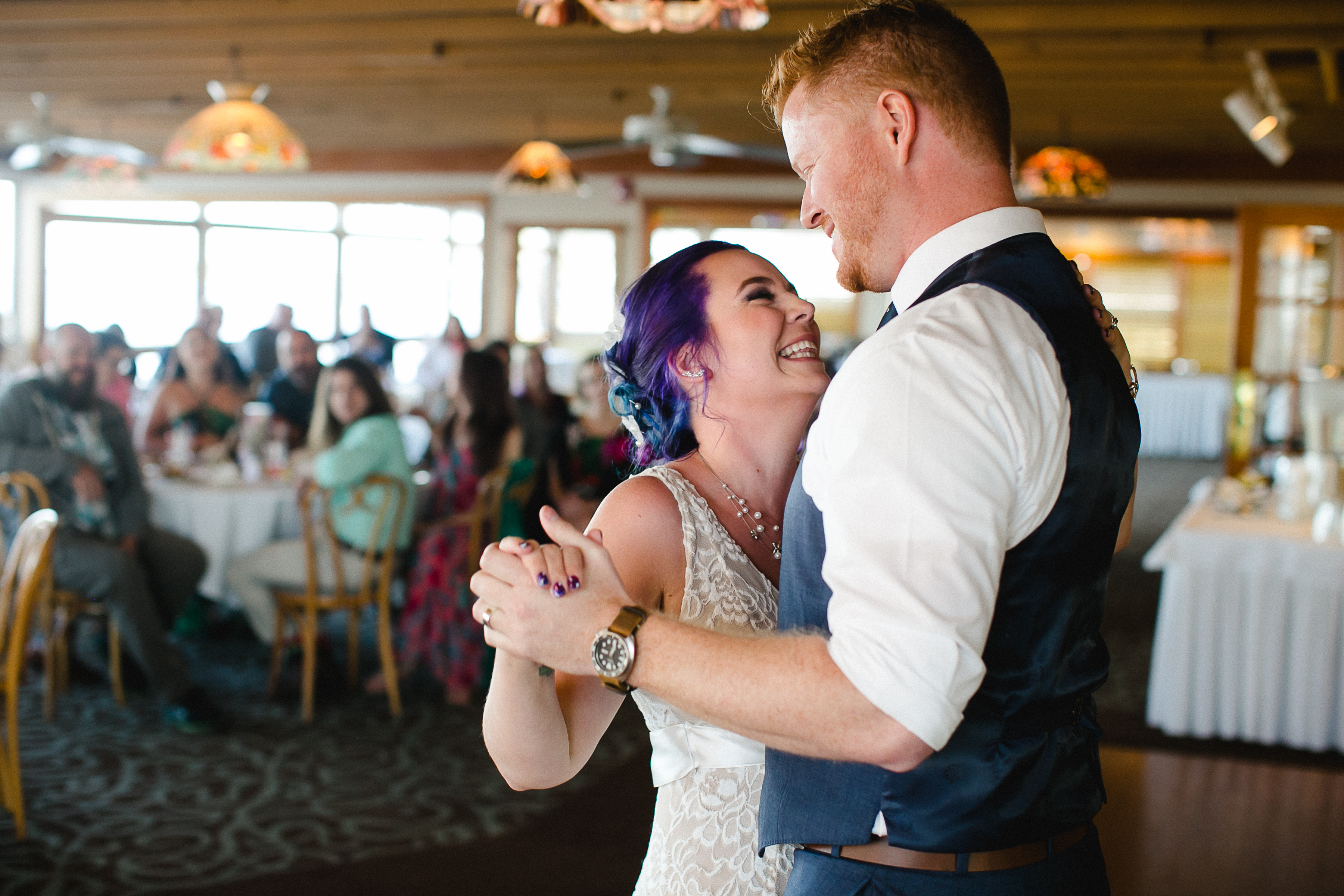 What we loved about Capt Hirams Resort was that it had a Key West vibe, without the Key West drive from Orlando (where most of our guests would be coming from). It offered a cruise like approach to it too – where once we were at Capt Hirams Resort, we never had to leave. Everything we needed was right here! Good music, great food, awesome drinks – palm trees, dolphins, kayaks and more.
We made an incredible amount of memories during our wedding weekend, but those stories are for another blog post. ????
To learn more about what Capt Hirams Resort can offer for your event or wedding please visit www.hirams.com.
Follow us on social media!
Facebook: Capt Hirams Resort
Instagram: @capthirams
Pinterest: Capt Hirams Resort & Capt Hirams Weddings