CRUSHIN' IT: HABITAT FOR HUMANITY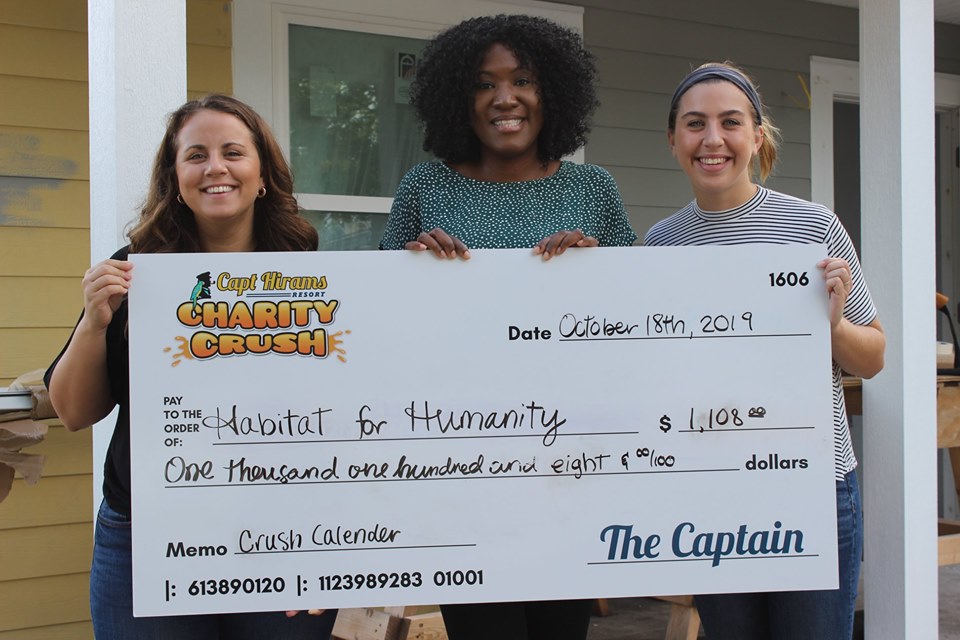 The Charity Crush Calendar has been a staple of Capt Hirams Resort's community outreach efforts since 2018. The Crush Calendar is comprised of twelve different nonprofits and community organizations – one for each month of the year. Each month $1 from every Capt's Crush, our signature cocktail, is donated to the featured organization. Once the donations have been collected representatives from both Capt Hirams and the featured charity meet for a check presentation and photograph. From cleaning our waterways, to supporting community healthcare, to building affordable housing for families, Capt Hirams Resort is committed to "crushing" as many goals as possible!
CHARITY SPOTLIGHT: HABITAT FOR HUMANITY
Indian River Habitat for Humanity was the Crush Calendar recipient in June 2019. The Indian River chapter of Habitat for Humanity was founded in 1991 and since then have impacted the lives of over 750 families. They perform new home construction, repairs, and neighborhood improvements along the Treasure Coast. In addition to their construction efforts, they also provide Habitat families with scholarship opportunities for afterschool care, summer programs, and higher education. Their ReStore also helps families with affordable furniture for their new homes and is a great place to shop, donate, and volunteer. All proceeds from the ReStore go toward the construction of the homes.
Representatives from both Capt Hirams Resort and Indian River Habitat for Humanity met at a build site in Gifford, Florida just outside of Sebastian. The home that was visited was built from the ground up by the Habitat for Humanity team in about three months and was dedicated to a family of five in November.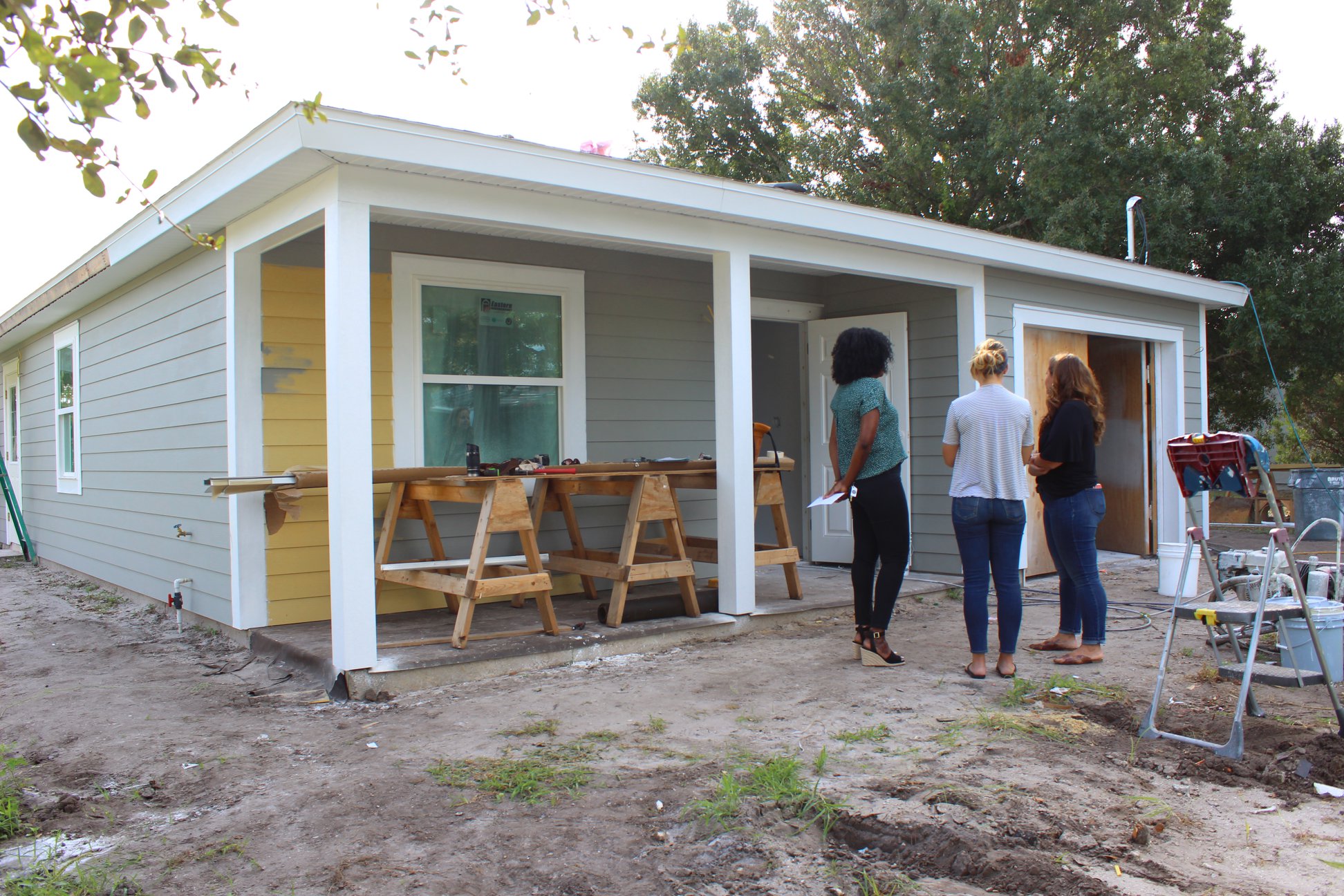 Indian River Habitat for Humanity builds not only homes but communities. There are volunteer opportunities for every age and experience level. To learn more about Habitat for Humanity and their mission please visit https://www.habitat.org/.