May Crush Calendar Partner
For this month's Captain's Crushes donations we are donating
to Sebastian Police and their charity Shop with a Cop. Shop with a Cop
is a program that was established to build positive relationships between
police officers and children of our community. It is a yearly event where
members of different law enforcement agencies come together and donate their
time to give the children of our community a Christmas to remember.
Imagine 2 buses filled with children
being escorted by many police cars, with lights and sirens traveling down U.S.
Highway 1 towards Walmart. Each officer is assigned a child (ages 5 to 17) and
given a gift card to go on a shopping spree. Do the children spend all the
money on themselves? No, these children selflessly spend most of their time and
money searching for the perfect gift for a family member or friend.
Santa Claus also makes an appearance
because he loves to see the smiling faces on each child participating.
Who leads this team of police professionals?
Meet Police Chief Daniel Acosta.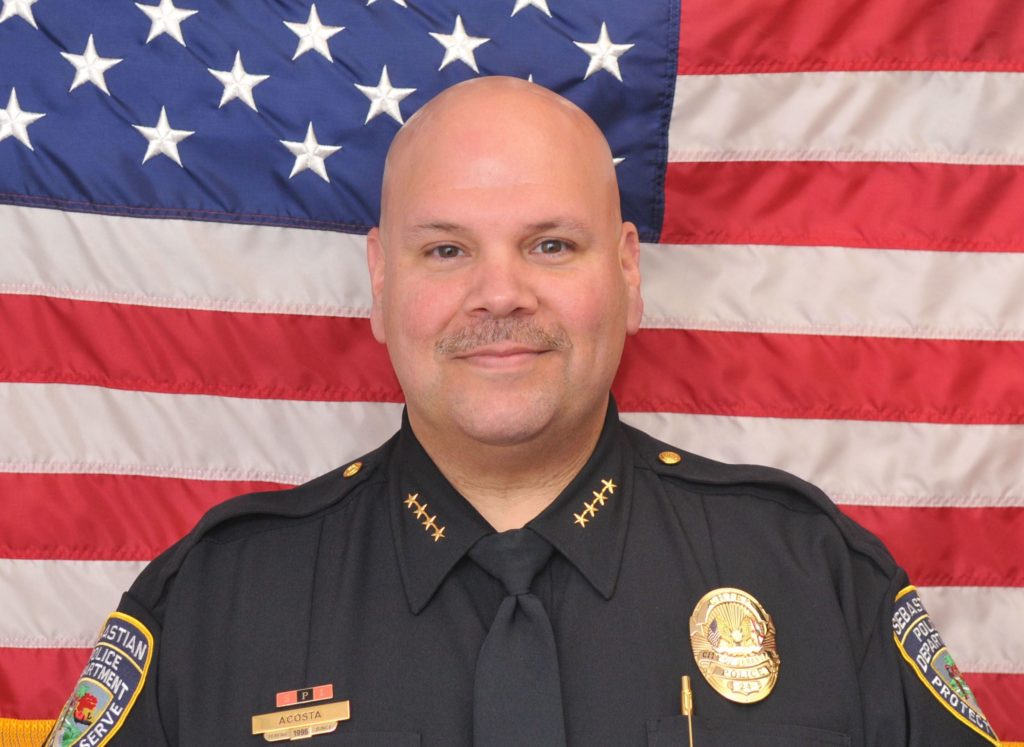 Chief Daniel Acosta has been employed by the Sebastian Police
Department for over 21 years. Prior to being appointed as the Chief of Police
on May 8th of 2020, he served as the Operations Captain, which
included Road Patrol, the Criminal Investigations Division, the Communications
Center, School Resource Officers, Community Oriented Policing Endeavor (COPE),
the Special Response Team, and the Volunteer Program.
We would love to give a big thank you to Chief Acosta and his fellow officers for doing what they can for our community and keeping our community safe.
For more information, please visit https://www.cityofsebastian.org/