OUR WEDDING DAY AT CAPT HIRAMS RESORT BY CASIE SHIMANKSY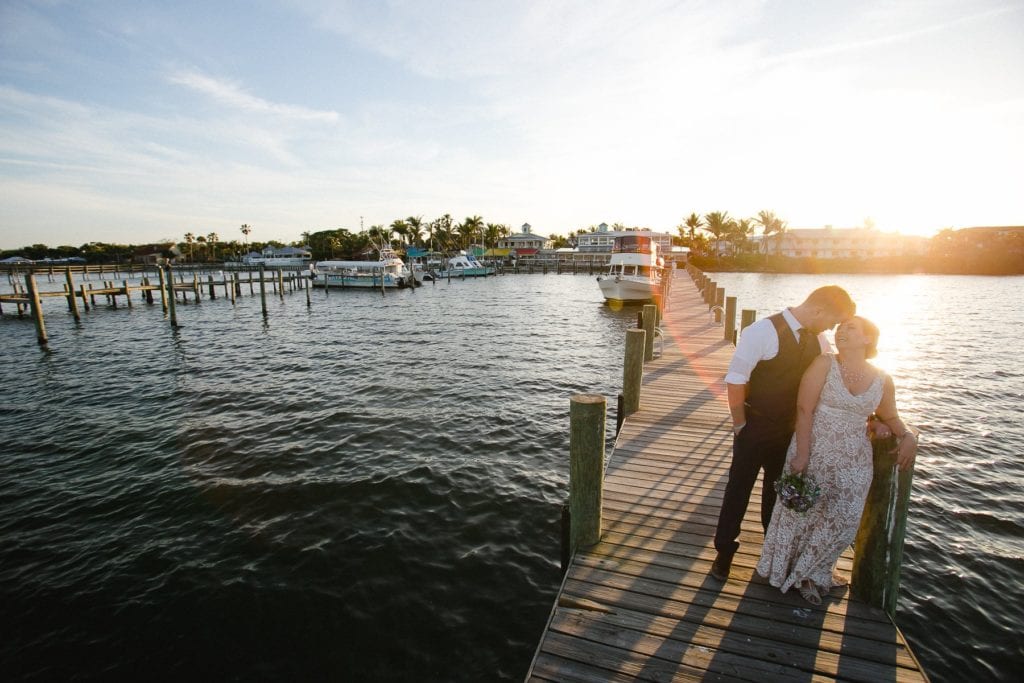 When I dared to daydream about what our wedding weekend would look like – the memories we made and shared at Capt Hirams Resort, were exactly what I had envisioned.
We wanted small, intimate, and beachy. We wanted to be surrounded by our closest family and friends. And we wanted to have a day that was all our own, something that spoke to us personally.
At Capt Hirams Resort, it was instantly clear to us that we could make the day completely our own.
Now, over a year later, there are a few things we'd change — but given how very, nearly perfect it was… this girl who doesn't believe in perfection will take it.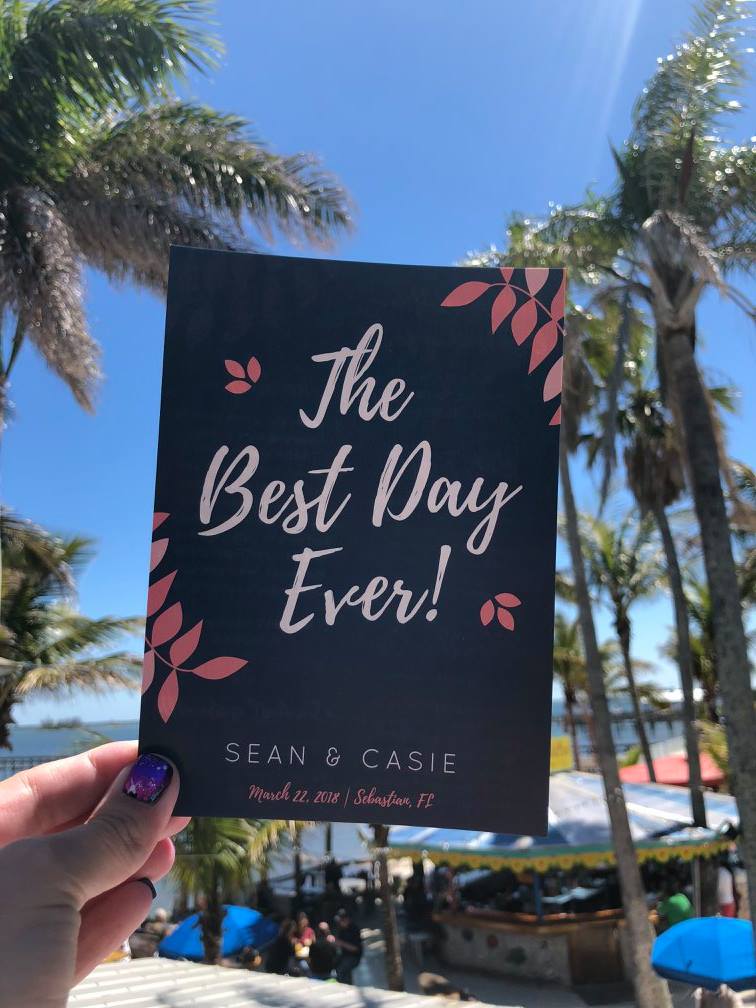 We were married on a Thursday, at 4pm, just ahead of sunset on Bimini Beach. Family and close friends joined us along the Indian River, as our DJ (Matt Leiva from Missing Link Entertainment) played the processional songs we had chosen weeks prior. Our officiant was a good friend of ours, and the ceremony was riddled with nods to our relationship, the life we had built together, a mid-ceremony toast to our future, and closed with the ultimate laugh – my sister interrupting our first kiss to pop open a step ladder so that I could 'reach' my 6'4" groom.
Oh, did I mention there were dolphins as well? Just before our ceremony began, guests could be heard 'oohing and aahing' over a pod of dolphins that played just in front of the gazebo on Bimini Beach. They weren't on the guest list, but we're glad they crashed for a bit to say hello – and that they didn't interrupt the ceremony. ????
From signature drinks to a dinner entirely focused around appetizers and desserts – Capt Hirams Resort was all about making this day, our day.
Here's a few other ways we made our wedding day unique to us, and tips we'd recommend:
Start the day off however you want. Sean and I started it by having breakfast by ourselves at Blackfins Riverfront Grill. Then we went our separate ways to get ready, and a few hours later went off to our First Look.
Our First Look was held in the Tiffany Room (where we also had our reception) ahead of family photos (which we took down at the Sandbar Beach Club) and the ceremony. Between the ceremony and reception, when formal photos are traditionally taken, we took photos with every single one of our guests (#SmallWeddingBonus) and I am SO happy we went that route. It was great to spend those moments with our guests and have a photo to cherish with everyone who celebrated the day with us.
Whatever nerves or butterflies we may have had; were totally gone the minute we saw each other during our First Look. And this was the moment our wedding day really began for us. We spent most of our Wedding Day TOGETHER – and that was perfect for us.
The People Around You Matter – Surround yourself by strong, positive, happy people. I won't elaborate on that because you should know why it is important, but it is essentially what made our weekend entirely what it is was.
We left no room for drama or stress. We invited only those closest to us and most consistently 'there' in our lives, and we ensured those folks were on board with our good vibes/no stress approach to wedding day.
End of story, it is YOUR day – no one else's. Make it about whatever is most important to you and your person. You're obligated to only yourselves. Stick to this motto too, because people will try to test you.
This is key – What matters most of all is that at the end of the day you're married. Most of the details you spent hours agonizing over all the months before this day won't matter. Really, they won't.
In my head, I set the "we're done worrying about this" date one month prior. Once we hit the week of – I was 110% done worrying about anything and was on to enjoying moments as they unfolded around us.
The second we pulled into Capt Hirams Resort, checked in, and had our first Voodoo Bucket down at the Sandbar Beach Club – we were completely ready for one of the biggest days of our life.
We couldn't have dreamed of a more perfect day – one that was uniquely ours – and every bit of what we imagined.
Thank you, Capt Hirams Resort!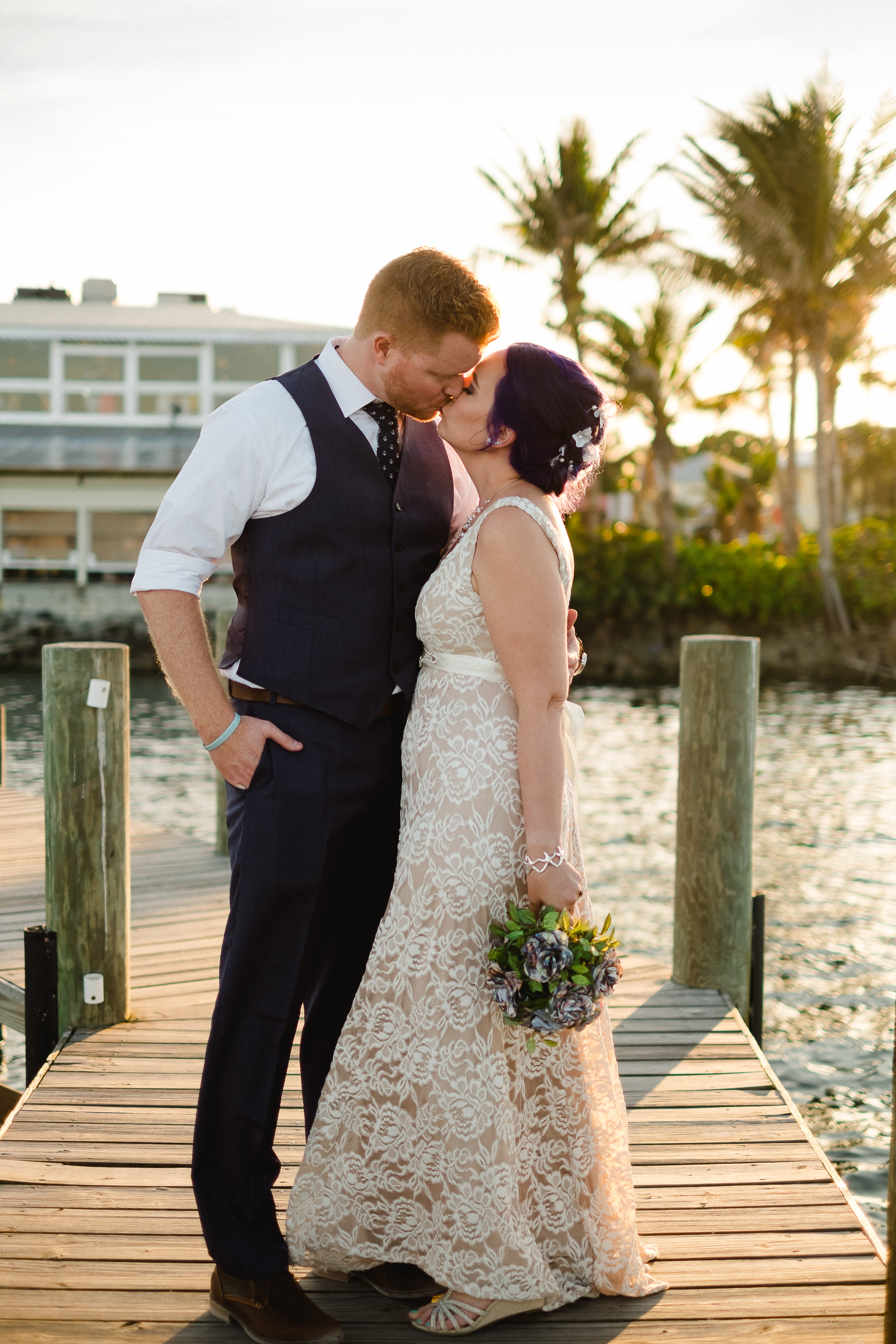 To learn more about what Capt Hirams Resort can offer for your event or wedding please visit www.hirams.com.
Follow us on social media!
Facebook: Capt Hirams Resort
Instagram: @capthirams
Pinterest: Capt Hirams Resort & Capt Hirams Weddings