WHEN WAR IS JUST FIVE MILES AHEAD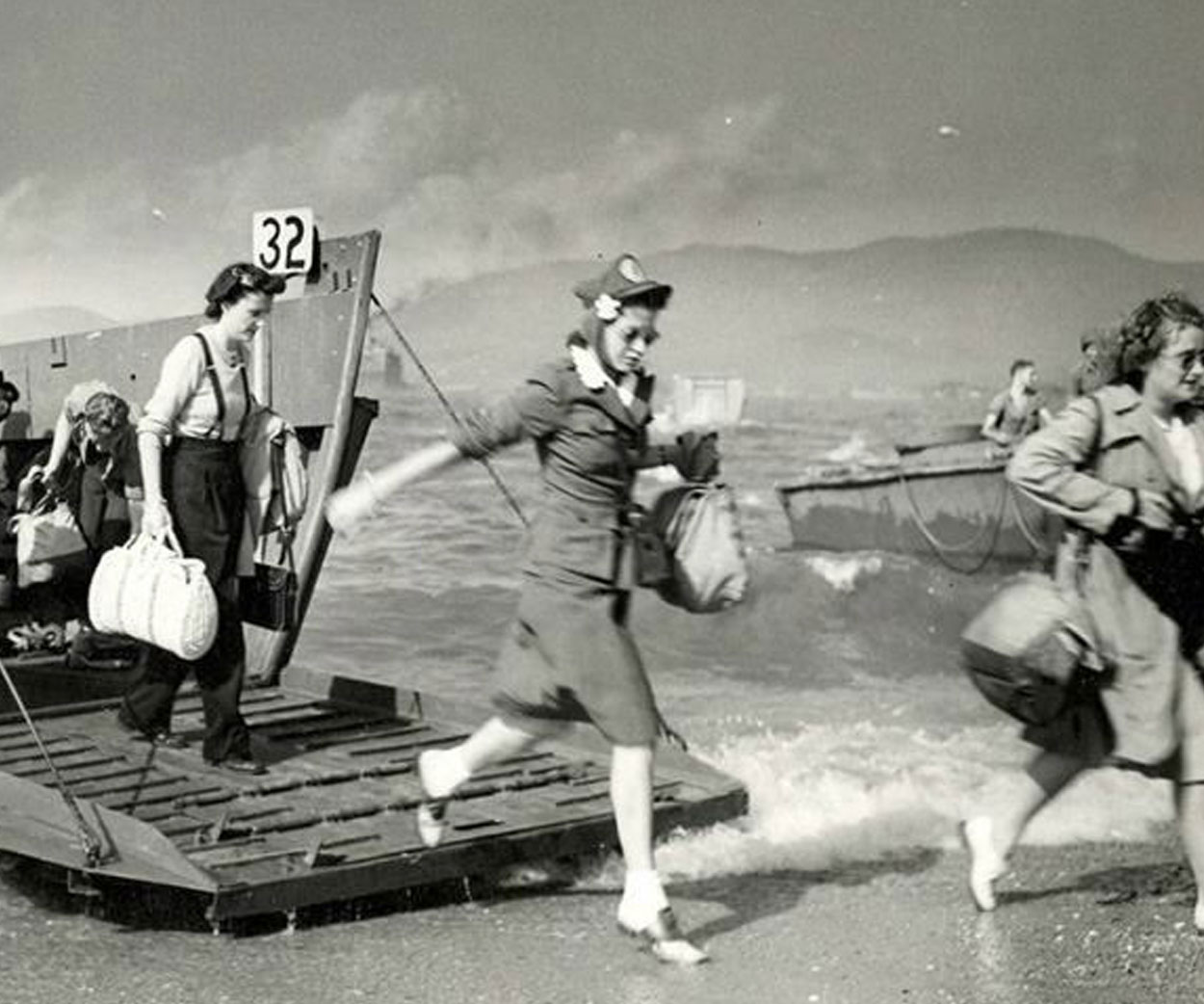 ABOUT THE BLOGGER: Tania Ortega-Cowan is a photo-journalist who grew up in Indian River County and spent many summers all along Indian River Drive in Sebastian. She remembers Capt. Hiram's early beginnings and witnessed its soulful evolution into the resort destination it is today. Tania says, "I have focused my entire career covering positive human-interest stories and community heroes, so when my friend and Capt. Hiram's marketing director Kimball Stadler asked if I wanted to profile some of the Veterans from the Space Coast Honor Flight's monthly luncheons held at Capt. Hiram's, I jumped at the chance!"
WHEN WAR IS JUST FIVE MILES AHEAD.
Elyice Monahan was born and raised in Jericho, Vermont. I ask her why she joined the Army as a nurse.
"I was about to graduate from three years of nursing training, and I lived very close to a Calvary post, so it was a part of my life."
At age 20, Elyice joined the 5th General Hospital out of Boston which was already overseas and in need of additional nursing staff.
"This hospital had been in Ireland for a year already before our outfit joined them in England," she explains. "We were the new people! I turned 21 in England."
Monahan was overseas 2 years. I ask her what memory really stands out to her. She doesn't pause for too long.
"Crossing the English Channel when we went over for the invasion of France," she says. "Everything was happening so fast. We went ashore in a tank landing ship and the tide was coming in. I remember that very well. The war was just five miles down the road. When we got on Normandy Beach, it was all set up with tents. "We had a 300-bed tent hospital there."
"And the Battle of the Bulge," she continues. "I remember that very well. We had a lot of casualties from there. General Patton and General Eisenhower visited our hospitals quite frequently, particularly when we were in England."
Clarence "Korky" Korker, who we met in the previous story, sits across the table from Elyice. "She was in the thick of it over there," he says.
"I decided I wanted to still see the world, so I joined another outfit and was on my way to South Pacific. We were just 12 days at sea when the war ended, and they brought us home into Newport News, just like that," she says with a laugh, snapping her finger.
I ask her how it impacted her, seeing all she did, and she says, "You didn't have time to think about it. We had a job to do. I did go back for the 60th Anniversary of D-Day and covered all of the places where our hospitals were in France.
Monahan went on the Honor Flight in May 2012. I ask her to talk about it.
"It was the flight of all flights. I love to fly anyway. I was 90 years old then. There were just so many people greeting us everywhere we went! We said, who ARE these people?! Why are they doing this for us?" she says with a big laugh.
Monahan says she travels from Barefoot Bay to the monthly luncheons as long as she has a driver.
"The fact that Bill (Welser) has gone ahead and done this after being retired from the Air Corps, to devote the rest of his life to this – they are very spectacular, wonderful people," she says, praising the SCHF.
Thank you Elyice Monahan for your sacrifice and service.
See you next time when we meet veteran Sam Hamilton!